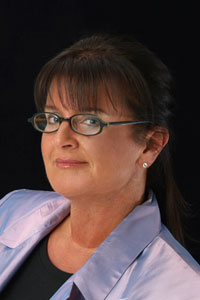 Pam Oliver has a Bachelor of Science degree in education and a science concentrate. Her safe and educational weight loss program has been in operation since 1994 during which time Oliver has successfully helped tens of thousands of individuals lose weight while adopting a healthy diet and lifestyle.

Her motto, "Been there, done fat," describes most of Oliver's early life. A heavy child, heavy teen and ultimately a heavy adult, she experienced first hand the poor health, self destruction and low self-esteem that go along with being overweight. Traditional dieting didn't work; so 19 years ago she took control of her own life and, using the knowledge she acquired through her education degree and science concentrate, formulated a healthy and enjoyable way of eating. With the meal plan she created, she lost 100 pounds in 14 months and has kept the weight off to this day.

Combining her genuine passion for people with her science and education background, her knowledge of nutrition and her own personal experience, Oliver's objective is to educate the populace by providing healthy, accurate advice. Along with menu information, her Web site, www.bodytransformers.com, also features daily health and nutrition tips. In addition to her exposure on the Web, she has been seen and heard on many radio and television shows—both locally and nationally with her innovative health/nutrition information and techniques. She has also appeared on various television news programs, including being featured during ratings months, and has appeared in several national magazines.

Oliver has lectured throughout the United States and worked actively with the Governor of Connecticut's Committee on Physical Fitness. Weight Loss With Humor© is her first published book, with book signings at Barnes & Noble. Her television talk show, "Fat to Fit" COX3, made it's debut in April 2002, which became "Healthy New England TV" in 2005. As writer and host of her own show, Oliver continues to captivate a growing audience.
After resuming her consulting business in 2006, Oliver expanded her counseling to include individuals with extensive medical conditions. In 2008, Transformer Tea®, Oliver's first nutritional product, was developed and marketed. Since the tea's successful local launch in the summer of 2008, the tea has continuously made the news and will be making its upcoming national television debut in 2009.  Stay tuned!